Happy Holidays from
the Kearney Chamber of Commerce!
Welcome to the 3rd Annual Holiday Giveaway - a community wide effort to encourage local residents to Shop Local for the holidays and support Kearney Chamber businesses.
This year we are giving away $1,500 cash for last minute Christmas shopping, over $1,250 in gift cards, and another $250 in Chamber Cash for finding the Golden Coin! 
That's a total of $3,000 were just giving away!! Here's how you can win…
Watch for this yard sign at participating businesses!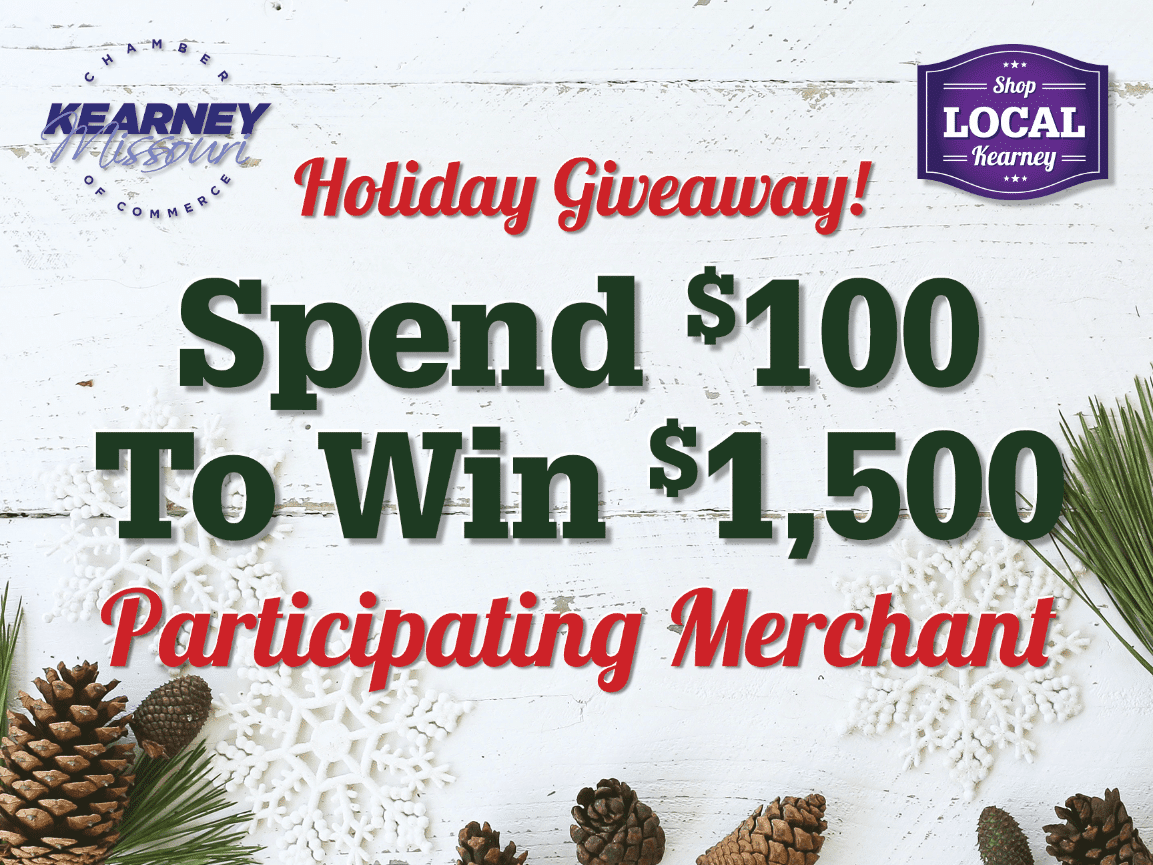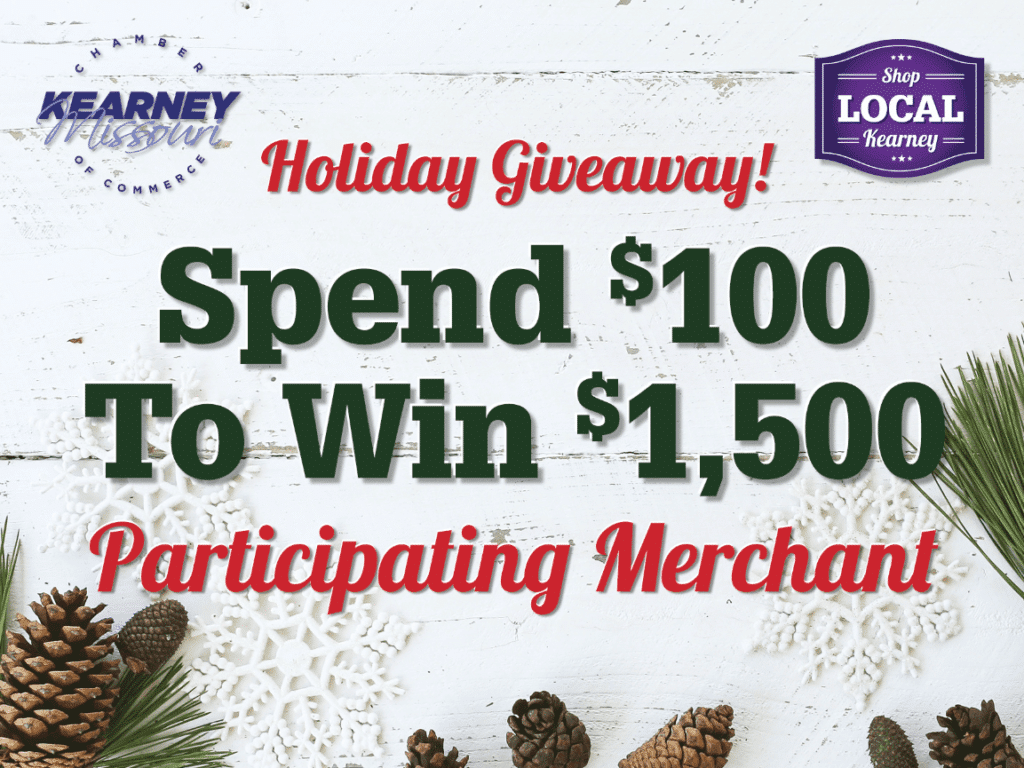 *Please Note: Any gift card purchases or "cash back" received will not be counted toward the $100 purchase total. No loan payoffs. Receipts must be entered by the purchaser, not the merchant. Does not include taxes.
Watch for Yard Signs in These Places!
The Holiday Giveaway hosted by the Kearney Chamber of Commerce is in no way sponsored, endorsed, administered by, or associated with Facebook.
Giveaway Rules & Timeline
Enter the Holiday Giveaway "Golden Coin" challenge, presented by American Pride Express Oil Change and Tunnel Car Wash, which features riddles with clues to find "golden coins" in five secret locations around Kearney. Treasure hunters win Chamber Cash Gift Certificates with each gold coin, plus up to 10 extra entries to win the Holiday Giveaway grand prize of $1,500 cash. Once a Golden Coin is found it should be turned in to the Kearney Chamber of Commerce, 455 Sam Barr Drive, Suite 103, Kearney, MO. 
Watch for the Golden Coin Challenge Riddle to be released here and on social media the morning of Friday, November 26th.
Gold Coin Challenge Riddle
Freshen-up your patriot's pride on this tunnel joyride, you never know where I might hide.
Past a store where everything costs the same, an onyx box stakes your claim.
Edward and Jimmy stand shoulder to shoulder, a steady bulwark for me and my boulder.
Grab a Gump day or night and you might just find me in your sight.
Make a wish, but don't take a drink. There is more to Kearney's history than you would think.
Keep your town in business by keeping your business in town!