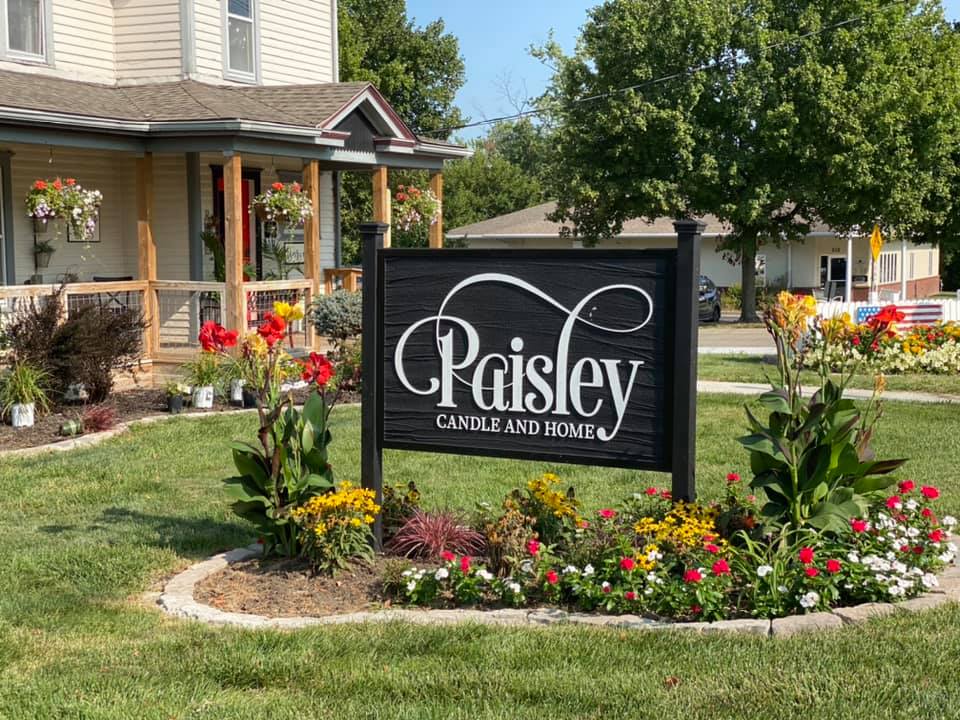 Kearney Missouri is one of the fast growing cities in Missouri. Strong economic growth coupled with a well developed Master Plan have helped Kearney move forward. Kearney is located in north-central Clay County, just 25 minutes north of downtown Kansas City, at the intersection of I-35 and Missouri Highway 92. Because of the convenient accessibility, Kearney is ideal for commercial locations. Strong residential growth and increasing business development all contribute to Kearney's high-level of financial stability. A growing business community and a strong local economy means residents enjoy a full range of competitive goods and services. Kearney's growth and the community's desire to prosper continues to bring local merchants and business owners increased opportunities.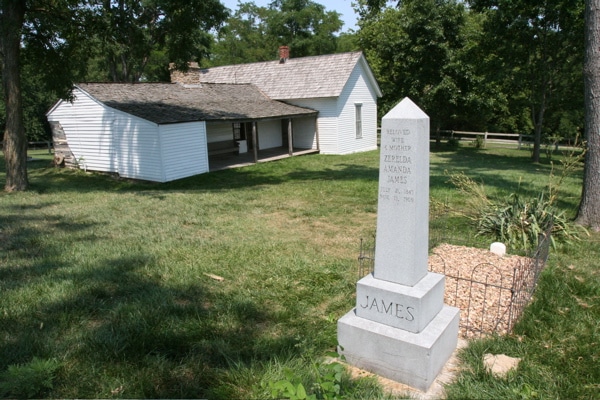 From its humble beginnings in 1856 as an agricultural and livestock community to its current status as a premier area of modern living, Kearney has kept a respectful eye on its rich and colorful past. Kearney holds its place in American history and folklore as the birthplace of one of the American west's most notorious characters, Jesse James.
To the northeast of Kearney is found a farm that plays an interesting part in the history of the Kearney area as well as other parts of the country. On January 10, 1843, Alexander Franklin James was born on a farm three miles Northeast of Kearney. He died on the James farm on February 18, 1915. His body was cremated in St. Louis. Mrs. Frank James died July 6, 1944 at Excelsior Springs, Missouri. Her body was cremated in Kansas City. Their ashes are buried in a cemetery in Hill Park, 23rd Street and Rock Creek Road in Kansas City, Mo.
Mrs. Frank James' mother was a Hill and Hill Park was once the property of the Hill family. Jesse Woodson James was born September 5, 1847 on the James Farm and was killed by Robert Ford, a member of his own gang at 1318 Lafayette Street, St. Joseph, Missouri, on April 3, 1882. His body was brought back to Kearney by train and his funeral was held at the old Baptist Church in Mr. Olivet Cemetery. His body was originally buried in the Southwest corner of the yard at the James Farm.
In 1902, the remains of the body were moved to Kearney and reburied in Mr. Olivet Cemetery. The father of the James boys was Rev. Robert James and their mother was Zerelda Cole. After the death of Rev. James, Zerelda married an elderly man named Sims. He died and she later married Dr. Ruben Samuels. Miss Zerelda Cole was born in 1825 and died in 1911.
Frank and Jesse also had a full sister, Susan, who married a Mr. Palmer. Frank and Jesse were members of the infamous gang called "The James Gang". This gang consisted of about 28-30 members. It operated from February 13, 1866 to April 3, 1882, a period of 16 years. It was finally forced to discontinue its activities. Frank and Jesse had been in the Civil War on the Southern side and some of the other members of the gang had also followed the Southern side.
As the years went by, some of the first members of the gang died or were captured and sent to prison. At least five members of the gang, Frank, Jesse, Ed and Clell Miller and James Cummings, were from Kearney. Jesse James was a member of Mr. Olive Baptist Church and was a member of the choir. It is noted in the minutes of the church an incident, where "a group of brethren have been asked to talk with Mr. James about his activities".
Jesse James, his wife, Miss Zerelda Sims, his first cousin; his mother, Mrs. Zerelda Samuels; his step-father, Dr. Ruben Samuels; and his little half-brother, Archie Payton Samuels, are buried in the left half of a lot in the West end of Mr. Olivet Cemetery.
The original James farm was 275 acres but now has only 40 acres. The original house is still standing and is open to the public. Many people from an over the United States and Canada and from foreign countries come each year to see the grave of Jesse James and to visit the farm. Also East of Kearney, is Watkins Mill State Park. This park contains the first woolen mill West of the Mississippi. It started about the time of the Civil War and continued to operate until about 1882.
Today, Kearney continues to grow and become an even better place to work and live. Many new subdivisions have been built. Some of these are Bogart Addition, Second Addition, Pence Addition, Cuthbertson Addition, Arnold's Addition, Porter's Addition, Kearney Manor and Southbrook. This development is part of a former feedlot owned by the Greenfield Brothers where thousands of cattle were fed through the years.
The railroad has played a great part in the development of Kearney. In years past, as many as fifty to sixty trains a day came through Kearney on their way to the markets in Chicago and Kansas City. It is through the railroad that the Kearney Water Department was first purchased for $1.00 a year for their main lines from the wells and about $1.00 a year for the tower.