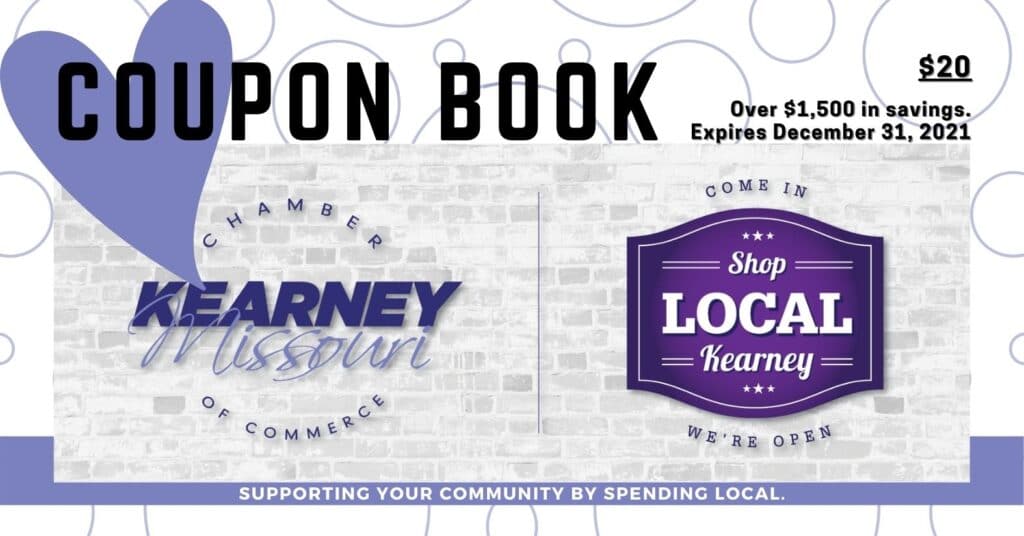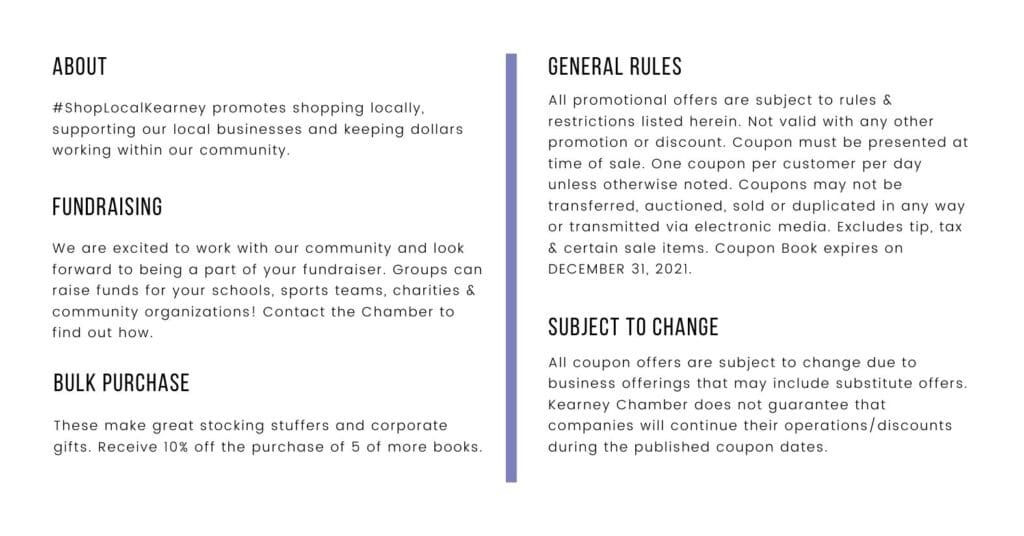 #ShopLocalKearney Coupon Book!
Representing 44 local businesses and including 55 value added coupons for a savings of over $1,500. All coupons are valid thru December 31, 2021.
A Meaningful Mother's Day Gift! This year skip the expected and give that thing that's unlike anything else. The #ShopLocalKearney Coupon Book contains the 55 best Mother's Day gifts we've found so far!

A solid gift idea for your wife, mama, sister, and other heroes in your life Or, better yet, for an amazingly unique gift they've never seen, give them the Coupon Book paired with Chamber Cash for an unforgettable local shopping spree!
Coupon Books can be purchased for $20 each at the Chamber Office (located at 455 Sam Barr Drive, Suite 103) or at any of these participating merchants:
D'Creamery

Pizza Shoppe

Betty's Place

Tracy Tucker State Farm

State Farm Stella Spiking

Summers Pharmacy
What's in the Coupon Book?
Digital duplication is strictly prohibited. Coupons printed from this page will be rejected.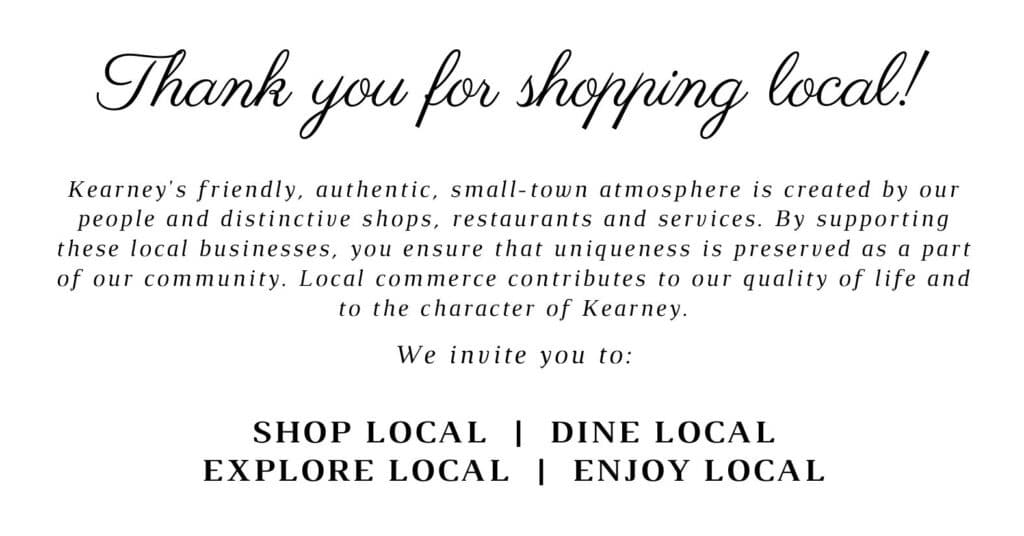 Forget the candy this Valentine's Day! Coupon Books make a perfectly unique gift for:
Partner/Spouse
Friends
Relatives
That new couple
Teacher
The Boss
Co-Workers
Employees Customers A Holiday Giveaway
Couple the Coupon Book with a Chamber Cash gift certificate and you have a gift to please literally anyone!