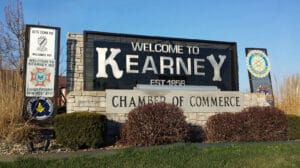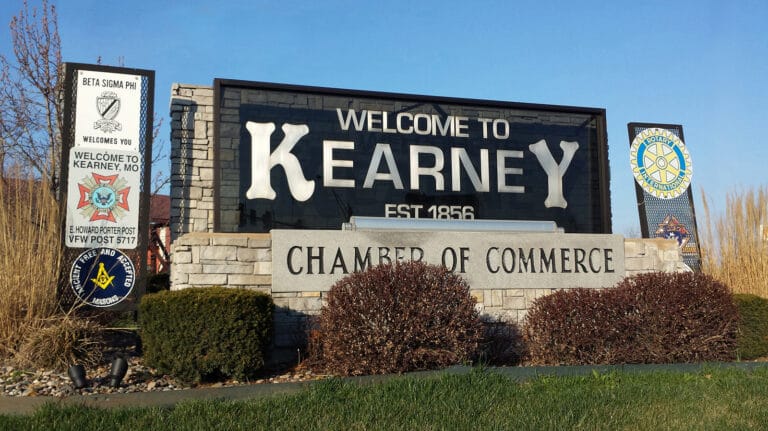 The Chamber is here to support our active Kearney community! Our proximity to the Kansas City metropolitan area has led to unprecedented growth, which has given us a healthy local economy. In fact, Kearney was the third fastest-growing community in the entire state over the period 1991-2000, according to the U.S. Census Bureau! Our school district is adding new buildings and additions to existing buildings to accommodate its growing student population. Business owners recognize the potential of our community and are adding new shopping centers, restaurants, and other small businesses to our existing base of great business. As a result, our Chamber membership is also growing!
Chamber membership is open to any business or individual wishing to join! Chamber members are published in our annual Directory and on our website. We hold our General Membership Luncheon the first Wednesday of every month, from 12:00-1:00, at the Annunciation Community Center. Lunch is provided at no cost, and we also have speakers who address community and business related issues. Our meetings are well-attended and offer excellent networking opportunities.
Our Chamber members enjoy giving back to the community. Annual events include the Teacher's Luncheon, 4th Friday's Music In The Park, Clay County Fair & Bull Ride, the Jesse Games Corral for children at the Jesse James Festival, an annual turkey giveaway, and the community Christmas Tree Lighting ceremony. We also provide ribbon cuttings for new businesses, help promote and advertise Kearney goings-on in our Chamber newsletter and co-sponsor various holiday events.
How Do I Become a Chamber Member
If you would like to join us, simply complete the online application. You can also contact the Chamber Office at execdirector@kearneychamber.org, or call the chamber at 816-628-4229. We'd like to hear from you!